VOLUNTEERING, INTERNSHIPS/SERVICE LEARNING AND COMMUNITY SERVICE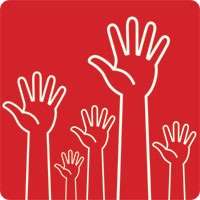 Volunteering

Montville Youth Service Bureau is looking for energetic people to volunteer in our After School Program. We are looking for people to volunteer on our playground, with homework assistance, arts and crafts projects and mentoring. We ask that our volunteers make a commitment of at least one day a week throughout the school year. We are also looking for local High School juniors and seniors who are willing to provide homework assistance to our participants.
Internships/Service Learning
Opportunities for Internships and Service Learning are available for those that are pursuing their education in the fields of:
-Human Services
-Psychology
-Sociology
-Criminal Justice
-Social Work
-Education
Community Service
MYSB allows court ordered community service to be completed at the agency year round.
*Restrictions apply.*

If you are interested in any of the above programs, please contact Kimberly.